Qualus Power Services
Geographic and service line expansions create scale player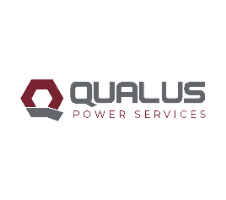 Outsourced Business Services
Founder Owned
Cincinnati, OH
Mason Wells value-add
Completed five add-on acquisitions
Upgraded technician recruiting and training programs
Expanded national sales team
Business
Qualus Power Services ("Qualus" or the "Company") is a leading independent provider of outsourced power system engineering, testing, maintenance, commissioning, and project management services. The Company provides its services to electric utilities, large industrial companies, and commercial clients with critical power applications. Qualus' services are focused primarily on medium and high voltage power generation, transmission and distribution systems, and related components such as substations and transformers, which typically require higher-level technical expertise compared to the low voltage distribution systems found in most commercial and residential facilities. The Company services over 1,000 customers annually and operates throughout the U.S. with nearly 750 employees, approximately 70% of whom are power engineers or technicians.
Transaction
Mason Wells identified outsourced power services as an investment thesis opportunity based on the strong macro growth drivers of the industry and began a proactive search for a platform within the industry alongside an Executive Operating Partner ("EOP"). After identifying the Company through the investment thesis development process, the EOP cold-called the Company's founder and owner, resulting in a series of discussions and meetings with Mason Wells and the EOP. The owner ultimately decided to sell the business and conducted a limited auction process led by a regional broker. Throughout the limited auction process, Mason Wells was positioned as the frontrunner based on Mason Wells' and the EOP's industry knowledge, strong and numerous industry relationships, and strategy alignment with management. Ultimately, Mason Wells was selected by the seller as the preferred buyer.
Opportunity
Mason Wells acquired the Company to capture the growth in infrastructure investments aimed at improving the nation's power grid, and to serve as a platform to build a national provider of outsourced power engineering and field services through acquisitions. Organic growth was driven by several industry growth trends favorable to outsourced service providers, including an aging power infrastructure requiring significant upgrades, increased regulations that require further investment in power grid reliability, and the continued outsourcing to firms like Qualus of power system work historically performed by customers "in-house". Growth was also driven by investments in technical workforce recruiting and retention to meet strong industry demand. In addition to organic growth, the Company completed five add-on acquisitions under Mason Wells' ownership that expanded Qualus' geographic reach and service capabilities and provided opportunities for customer cross-selling and sharing of operational best practices. These efforts resulted in establishing Qualus as one of the few national service providers in its industry, and a quadrupling of Qualus' earnings over a nearly six-year hold period.
For a list of all investments made by Mason Wells Funds, please click here.