Prime Distribution
Operational excellence drives margin improvement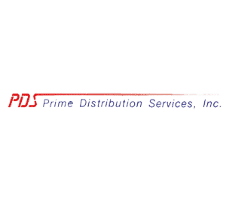 Outsourced Business Services
Indianapolis, IN
Mason Wells value-add
Installed new CEO, President, CFO, and VP of Sales
Implemented operational improvements
Expanded geographic footprint and additional value-added services
Business
Prime Distribution Services, Inc. ("Prime" or the "Company") was a non-asset-based third-party logistics (3PL) provider specializing in warehousing, multi-vendor consolidation, cross-docking, transportation management, and other value-added logistics services. The Company serviced medium-sized (i.e., less-than-truckload, or "LTL") suppliers providing non-perishable food products to large retailers. Prime warehoused and consolidated LTL shipments at its facilities from approximately 200 customers and shipped full truckload quantities to the retailers' distribution centers. Prime operated four warehouse facilities across the United States.
Transaction
Mason Wells was introduced to a CEO who was looking to buy Prime using his and his partners' financial resources and bank debt. When the bank financing proved difficult to arrange, the CEO called Mason Wells and the transaction was completed rapidly on a proprietary basis with Mason Wells providing the required equity. The existing owners decided to roll some of their proceeds into the new Company.
Opportunity and Contribution
Mason Wells purchased the Company from the founders to serve as a platform with a new management team from the logistics industry. Mason Wells and the new management team recognized significant opportunities to improve the business. Margin improvement opportunities identified at the time of acquisition included (i) inefficiencies in the warehouse operations driven by lack of metrics and accountability, (ii) no historical consolidation and rebidding of suppliers, and (iii) lack of profitability measurements by location, customer, and service. Each of these represented margin improvement opportunities when corrected. Sales growth opportunities identified included the implementation of a formalized sales force to sell the Company's compelling value proposition to existing and new customers.
For a list of all investments made by Mason Wells Funds, please click here.