Paris Presents
Product innovations and branding strategy fuel profitability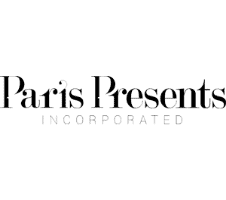 Consumer Packaged Goods
Family Owned
Gurnee, IL
Mason Wells value-add
Installed new CEO, CFO, VP of Sales, VP of Marketing, and VP of Supply Chain
Overhauled supply chain
Initiated international and e-commerce sales
Business
Paris Presents, Inc. ("Paris" or the "Company") was a leading provider of branded and private label personal care products, including cosmetic accessories, specialty bath and body products, and other health and beauty products sold in the mass, drug, and food retail channels. Paris developed and provided three leading brands within these categories including EcoTools™, an industry-leading line of cosmetic and bath accessories featuring earth-friendly materials, Real Techniques™, a line of makeup brushes supported by online video tutorials by professional makeup artists and beauty bloggers, and Body Benefits™, the leading specialty bath accessory brand. The Company's "Direct Connection Marketing" system drove the growth of its branded products through social media and the development of an online beauty education platform. Paris also provided category management services based on proprietary consumer and market intelligence to help customers manage cosmetic and specialty bath product categories.
Transaction
Paris was sold by the founding family of the Company, which was being run by the second generation of family owners at the time of sale. Mason Wells was selected as the preferred buyer due to its deep experience in the consumer-packaged goods sector, Midwestern approach, and ability to bring new senior leadership to facilitate family succession.
Opportunity and Contribution
Mason Wells' investment thesis for Paris was to help transform a family-owned private label business into a best-in-class branded consumer packaged goods business using industry best practices for sales, marketing, and supply chain management. Implementing new selling techniques was a significant growth opportunity, particularly as the Company had recently introduced branded products. Another sales growth opportunity was in the marketing function, as the business was significantly underinvested in Internet and social media-based marketing. Mason Wells also identified substantial supply chain improvements as the Company's supply chain had too many suppliers and the existing manufacturers of the products had not been price checked in several years. Additionally, Mason Wells assisted the decision to improve margins by shifting the sales mix toward the Company's higher-margin branded products.
For a list of all investments made by Mason Wells Funds, please click here.