Pacon Corporation
Enhancing a category leader with tuck-in acquisitions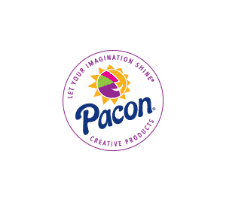 Consumer Packaged Goods
Family Owned
Appleton, WI
Mason Wells value-add
Recruited new CFO, COO & VP Sales
Executed five add-on acquisitions
Consolidated facilities and improved on-time delivery
Business
Pacon Creative Products ("Pacon" or the "Company") is a supplier of paper products, educational aids, and arts & crafts products. Pacon primarily sells its products into the Education and Art markets. In the Education division, Pacon is a leading manufacturer and marketer of a wide array of consumable school supplies sold under numerous brands, including Peacock, Tru-Ray, Fadeless, and Creativity Street to the K-8 market in the United States and the United Kingdom. In the Art division, Pacon is a leading converter and marketer of fine art papers sold primarily under the Strathmore Artist Papers™ brand to student, professional, and recreational artists. Pacon also sources and markets artist brushes under the Princeton brand. The Company operates from nine facilities located in Appleton and Neenah, Wisconsin; Princeton, New Jersey; Ontario, Canada; and Shropshire, United Kingdom.
Transaction
Pacon was established in 1951 and owned by the founder's family.  In 2005, Mason Wells was introduced to the Company's CEO by an Executive Operating Partner. The family decided not to sell the business at that time, but Mason Wells partners kept in touch with Pacon's CEO during the subsequent six years. Upon receipt of an unsolicited buyout offer in 2011, the CEO reached out and informed us that he would prefer to work with Mason Wells given our experience investing in other converting businesses, Midwest location and approach, and relationships with members of management. Post-closing, Mason Wells built a strong outside board and recruited a new CFO and a new VP of Operations, setting the stage for future growth and operational improvements.
Opportunity and Contribution
Over a six-and-a-half-year period, Pacon was able to execute the value creation plan developed by Mason Wells and management. Profitable growth was driven by reorganization of the marketing & new product development teams, new licensing deals, and e-commerce marketing initiatives. Growth was also significantly enhanced by the Company's five acquisitions, including the acquisition of Princeton Artist Brush, which extended Pacon's offering into the higher growth fine art brush category. Margin expansion was realized through SKU rationalization, acquisition synergies, and overall operational excellence made possible through investment in a new ERP system. Pacon's impressive management team, strong cashflow characteristics, and ability to efficiently complete and integrate tuck-in acquisitions helped Mason Wells position the Company as a scarce asset in the arts & crafts space.
For a list of all investments made by Mason Wells Funds, please click here.