Oliver Products Company
Realigning resources to win in two attractive end markets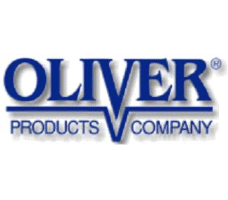 Packaging Materials and Converting
Family Owned
Grand Rapids, MI
Mason Wells value-add
Recruited a new CEO and CFO
Sourced and executed an add-on acquisition
Executed 80/20 analysis to focus on higher value-added opportunities
Business
Oliver Products Company ("Oliver" or the "Company") provides packaging materials and systems to the healthcare and foodservice industries. The healthcare packaging business provides roll stock lidding, pouches, coated roll stock, and die-cut lids to medical device and pharmaceutical companies for sterile packaging applications. The foodservice business provided trays, lidding, cups, and other disposable products, along with heat sealing equipment to a variety of end markets, including senior meals, corrections, and schools. The foodservice business also manufactures bread slicers and other bakery equipment.
Transaction
Oliver was a fourth-generation family business. The two family members running the business did not agree on the strategic direction of the Company and had no succession plans. Mason Wells was viewed as an attractive buyer because of its deep packaging industry sector expertise, Midwestern approach, and ability to bring senior leadership. Mason Wells had an Executive Operating Partner ready to step in as interim CEO to address ownership's concerns and ensure a smooth transition until a permanent CEO could be recruited.
Opportunity and Contribution
Mason Wells realized that Oliver was operating less than optimally due to plant inefficiencies and the distraction of operating two separate businesses in a single manufacturing facility. Mason Wells also knew that the crown jewel of the Company was the healthcare packaging division. Up to this point, the healthcare packaging business had underpenetrated a number of accounts and end markets due to distractions from non-core products, a lack of sales focus, and limited sales leadership. On the foodservice packaging side, Mason Wells determined that a number of additional end markets such as schools and prisons could be penetrated in addition to further growth in Oliver's traditional senior Meals on Wheels market.
Mason Wells and management's first objective was to execute a number of operational improvement initiatives and realign resources to focus on building two independent businesses. During the first year of ownership, Mason recruited a seasoned medical packaging veteran to become the permanent CEO of the Company. Soon thereafter, Mason Wells sourced and closed a medical packaging tuck-in acquisition, Tolas Healthcare. The renamed Oliver business segment of Oliver-Tolas Healthcare Packaging subsequently became a top 3 supplier to the Class II and III medical device packaging market. The new CEO continued to build out the senior management team with key sales, product development, and financial leadership additions. The healthcare packaging business also opened and expanded facilities in Europe and Asia to serve its base of multi-national medical device customers. The foodservice packaging segment moved to a larger, independent facility, and continued to grow its traditional senior Meals on Wheels business and had success in growing a number of new markets as well. Additionally, the Company successfully implemented a new ERP system across each business segment, allowing for improved scheduling, profitability tracking, and inventory management.
For a list of all investments made by Mason Wells Funds, please click here.