Nelipak Healthcare Packaging
Creating a pure play healthcare packaging leader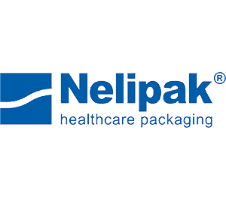 Packaging Materials and Converting
Non-Core Division
Cranston, RI
Mason Wells value-add
Recruited a new senior management team
Sourced and executed three add-on acquisitions
Built only 100%-focused, global healthcare thermoformed packaging company
Business
Nelipak Healthcare Packaging, a trade name of Nelipak Corporation ("Nelipak" or the "Company"), is a leading global provider of custom-designed rigid packaging for the medical device and pharmaceutical industries manufactured in certified ISO 13485 Class 7 or Class 8 cleanrooms. The Company's products include thermoformed medical trays and blisters, pharmaceutical handling trays, surgical procedure trays, and lidding materials. Nelipak's products are primarily designed for Class II and Class III medical devices, which are high-value, implantable devices. The Company derives the majority of its sales from thermoforming, and also sells sealing machines and value-added services. Nelipak has a diverse, global customer base consisting of some of the world's leading medical device manufacturers and pharmaceutical companies.
Transaction
In December 2013, Mason Wells acquired the Company from Sealed Air Corporation as Nelipak had become a non-core division since it was the only rigid packaging business within Sealed Air. Mason Wells had deep experience in the healthcare packaging sector through its recent investment in Oliver Products. No existing senior leadership was in place at closing, so Mason Wells appointed a Mason Wells Executive Operating Partner who was previously the Interim CEO of Oliver Products Company to be the Interim CEO of Nelipak at the close. Soon thereafter, Nelipak recruited a new CEO who came out of the medical device industry and a CFO who came out of the global packaging industry. Mason Wells installed an experienced board of directors with significant healthcare packaging experience and began a strategy to promote a unified culture across all facilities, a 100% focus on the healthcare end market, and numerous investments to improve the equipment and facilities. Additionally, Nelipak completed three tuck-in acquisitions that significantly increased the company's North American business.
Opportunity and Contribution
Over a six-year period, Nelipak was able to execute the value creation plan developed by Mason Wells and management. Profitable growth was driven by a revamped global sales team and strategy to expand share of wallet as well as executing the aforementioned tuck-in acquisitions. Nelipak doubled its sales under Mason Wells' ownership. The margin improvement was primarily driven by operational improvement initiatives in the areas of labor improvements, scrap reduction, and set-up time reduction through a number of investments in operational leadership, equipment, and automation. Nelipak's growth story, customer value proposition of 100% focus on healthcare packaging, and strong management team were all reasons why Nelipak transitioned from a relatively unknown regional packaging provider to the global leader in healthcare thermoformed packaging.
For a list of all investments made by Mason Wells Funds, please click here.