Charter Nex Films, Inc.
Combining industry leaders to win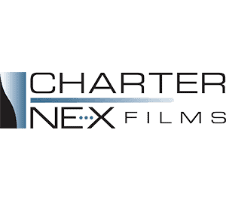 Packaging Materials and Converting
Non-Core Division
Milton, WI
Mason Wells value-add
Executed add-on acquisition of fellow industry leader
Invested in capacity expansions across two facilities
Established KPIs to manage performance improvement
Business
Charter NEX Films, Inc. ("Charter NEX" or the "Company"), is a leading, independent manufacturer of high-quality, custom monolayer, coextruded, and barrier polyethylene ("PE") films for flexible packaging applications. The Company supplies flexible packaging converters with a broad array of highly engineered film products for the food, foodservice, pet food, industrial and medical markets. It markets its products through three primary channels: non-integrated converters, integrated film manufacturers and converters, and CPG brand owners.
Transaction
The platform Company, NEX Performance Films ("NEX"), was acquired from Appleton Papers as a non-core corporate divestiture. Mason Wells had developed a relationship with NEX's management team and was the preferred buyer in the eyes of the management team due to Mason Wells' packaging experience, Midwestern approach, and experience in executing corporate carve-outs. Shortly after acquiring NEX, Mason Wells and management expressed interest to the owners of Charter Films ("Charter") and were well positioned when it came to market 18 months later.
Opportunity and Contribution
NEX and Charter had been competitors since Charter's founding in 1998, serving the same markets and customers. The two management teams had known each other for many years and there was a strong cultural fit. While NEX's focus had been on more complex film applications requiring shorter production runs, Charter's strategy was focused on high volume runs of mostly coex and mono film products for which it had acquired a market reputation for quality and operational excellence. Following the acquisition of Charter in 2012, the combined Company had one of the most robust blown PE film operations in the U.S. offering a one-stop shop for converter customers looking for high-quality film. Charter NEX had assembled a modern and efficient equipment set. The NEX and Charter combination allowed the Company to better utilize existing assets, expand production capacity to meet increasing customer demand for the Company's film, cross-sell to customers, and realize combined cost savings.
For a list of all investments made by Mason Wells Funds, please click here.