AWT Labels & Packaging
Organic initiatives and key acquisition enable growth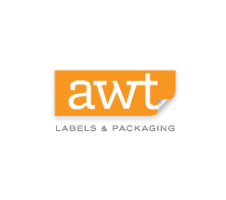 Packaging Materials and Converting
Family Office Owned
Minneapolis, MN
Mason Wells value-add
Sourced proprietary clinical pharmaceutical label packaging tuck-in
Supported Flexotech – the industry's first press operator recruiting and training program
Invested in new flexible, flexographic and digital printing equipment
Business
AWT Labels & Packaging ("AWT" or the "Company") is a narrow and wide-web converter of labels and flexible packaging for a diverse set of markets including food and beverage, personal care, household, and OEM/industrial, with a particular emphasis on the healthcare market. AWT's primary business is the converting of various substrates (primarily films) into pressure-sensitive labels, shrink sleeve labels, digital labels, flexible packaging, and other specialty products. The Company performs printing, laminating, slitting, and other converting operations utilizing a modern equipment set, including flexographic and digital presses.  AWT operates three facilities including (i) the headquarters located in Minneapolis, Minnesota focused primarily on label converting, (ii) a facility in South Elgin, Illinois focused exclusively on flexible packaging, and (iii) Citation Healthcare Labels in Long Island, New York, which specializes in pharmaceutical labels for clinical trials.
Transaction
AWT was established in 1991 by the Miner Group, Ltd. in Minneapolis as an operating division focused on web label converting. In 2004, AWT's assets were acquired from the Miner Group, Ltd. by Private Capital Management, a family office private equity firm based in Minneapolis. In 2012, a Mason Wells Executive Operating Partner ("EOP") was hired to replace the existing CEO of AWT. The EOP had been in contact with Mason Wells for several years and approached Mason Wells with the opportunity to acquire AWT in 2015. In January 2015, Mason Wells initiated a dialogue with the family office and acquired the Company in June 2015. In August 2018, AWT acquired Citation Healthcare Labels, a provider of clinical labels for pharma & biotech companies, clinical research organizations, and clinical packagers, which increased healthcare sales to approximately 50% of total sales. Mason Wells built a strong outside board, invested heavily in new equipment across all facilities, and helped to develop new sales CRM and reporting systems that set the stage for strong growth and operational improvements.
Opportunity and Contribution
Over a five-and-a-half-year period, AWT was able to execute the value creation plan developed by Mason Wells and management whereby the Company's sales more than doubled and earnings more than tripled. Profitable growth was driven by a revamped sales team and strategy to expand share of wallet, strong tailwinds in AWT's core end markets, business wins in new end markets, and completion of the Citation Healthcare Labels tuck-in acquisition sourced by Mason Wells. The margin improvement was primarily driven by operational initiatives in the areas of increased equipment throughput, scrap reduction, and set-up time reduction through a number of investments in operational leadership, equipment, and automation. AWT's sales value proposition, top 3 market position in healthcare labels, and strong management team were all reasons why AWT became one of the fastest-growing label and flexible packaging businesses in the U.S. at the time of AWT's ownership transition in 2020.