A&R Logistics, Inc.
Strategic investments build a logistics powerhouse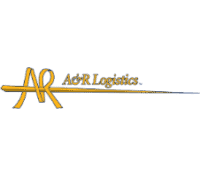 Outsourced Business Services
Private Equity Owned
Morris, IL
Mason Wells value-add
Invested in significant expansion of sales team and added new service offerings
Implemented operational improvements in core plastic resin transportation segment
Expanded geographic footprint and increased wallet share with customers
Business
A&R Logistics ("A&R" or the "Company") was one of the largest dry bulk transportation, warehousing, and logistics providers in the U.S., with the #1 market share in services for the plastic resin industry. The Company operated a fleet of over 750 company-owned tractors and a specialized fleet of over 1,300 dry bulk pneumatic trailers. A&R was the only company in its market with a national footprint: 19 trucking terminals, 13 bulk warehousing and packaging facilities, 22 rail transload locations, and over 1,750 railcar storage spots throughout the nation. A&R's Transport division focused on truckload transportation of pelletized plastic resin throughout the country and typically acted as the "last-mile" of delivery from the resin producers' railcars to an end-customer. A&R's Global Logistics division was a non-asset-based 3PL offering global transportation management services including freight brokerage. A&R's Packaging & Warehousing division provided transloading, packaging, export, and inventory management services.
Transaction
Mason Wells was introduced to A&R by the same investment banking team that represented Mason Wells in the sale of Mason Wells Buyout Fund II portfolio company, Prime Distribution Services. Due to this relationship, Mason Wells was given an "early look" at the deal along with a limited number of other parties prior to the Company proceeding to an auction process. Mason Wells' industry knowledge and alignment with management on the growth and value creation opportunity for the company during this early look positioned Mason Wells as the preferred buyer in A&R's auction process.
Opportunity
Mason Wells identified with the management team an opportunity to drive growth at A&R by expanding the sales force through the addition of several seasoned sales executives across the country. This sales team generated significant growth from a renewed focus on further sales penetration of existing and new customers in the plastic resin industry. Mason Wells also identified that the additional growth in U.S. plastic resin production from low-cost natural gas feedstock would result in the U.S. exporting plastic resin. Mason Wells supported management in investing heavily in new port-based warehousing and packaging facilities and adding new export services for customers. In the years prior to the acquisition by Mason Wells, the Company had focused most of its attention and resources on its Global Logistics division and as a result, the core dry bulk trucking business was significantly undermanaged. Mason Wells and the management team saw an opportunity to improve the trucking division by installing operational best practices to limit out-of-route miles, improve preventative maintenance processes, and reduce fuel costs while increasing asset utilization. Capital management initiatives included streamlining capital expenditures through better network planning and tractor selection and the acceleration of cash flow through increased billing and collection practices. A&R's leading market position, diverse service offering, extensive infrastructure of specialized assets, and proven management team helped position the Company as an attractive strategic asset at exit.