Aquion
Driving growth with innovative, high margin products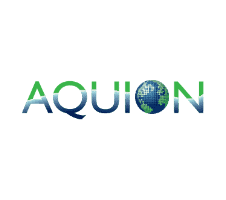 Engineered Products and Services
Privately Held
Roselle, IL
Mason Wells value-add
Recruited a new CEO and management team
Sourced and executed an add-on acquisition
Selected and implemented a new ERP system
Within the first two years under Mason Wells' ownership, Aquion acquired Procam Controls
Business
Aquion ("Aquion" or the "Company") is a leading provider of premium residential and commercial water treatment equipment. The Company designs, assembles, and markets branded and private label water treatment products, including softening, filtration, conditioning, and disinfection systems and components. Aquion's core residential business unit, RainSoft, supplies branded systems and components to a network of over 130 independent dealers around the world. The Company's Erie Water Treatment business unit supplies branded and private label products for non-U.S. residential applications through independent dealers and distributors. Aquion's ClearWater Tech business unit offers ozone-based disinfection product solutions for both residential and commercial applications. Procam Controls represents the Company's commercial filtration business unit, primarily selling filtration products to the commercial hospitality market under the OptiPure brand.
Transaction
Aquion was initially identified in 2005 through Mason Wells' investment thesis development efforts in the water treatment industry. At the time, the Company was in the midst of its first sale process, in which Mason Wells participated but was outbid. In late 2012, Mason Wells, in conjunction with an Executive Operating Partner and another water industry executive, was again seeking to build a global commercial and residential water treatment equipment platform. As such, Mason Wells was uniquely positioned as the preferred buyer in Aquion's auction process in 2013.
Opportunity and Contribution
Mason Wells was attracted to Aquion's strong position within the U.S. residential water treatment market, global growth potential, undermanaged operations, and the potential to establish a presence in the attractive commercial hospitality market. At closing, Mason Wells installed a seasoned water treatment industry veteran to be the President of the Company, who quickly recruited several talented high-level managers to help execute the identified value creation opportunities. To drive growth, the Company expanded key sales channel relationships to further penetrate the U.S. residential water treatment market and established dealer relationships in new attractive geographies such as China where there was a significant sales opportunity for the Company's products. Within the first two years under Mason Wells' ownership, Aquion sourced and closed the tuck-in acquisition of Procam Controls, which accelerated growth in the commercial hospitality water treatment industry. Aquion was able to drive further growth in both the residential and commercial markets by introducing several innovative, high-margin new products. Further driving margin improvement was management's introduction of strategic sourcing and LEAN operational practices across all functional areas, and the streamlining and rationalization of the Company's global facility footprint.
For a list of all investments made by Mason Wells Funds, please click here.