Mullinix Packages, Inc.
Building a leader through operational and commercial discipline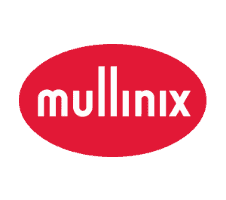 Packaging Materials and Converting
Family Owned
Fort Wayne, IN
Mason Wells value-add
Established KPIs to manage performance improvement
Selected and implemented a new ERP system
Invested in commercial resources
Business
Mullinix Packages, Inc. ("Mullinix" or the "Company") is a manufacturer of thermoformed packaging products for the food and foodservice industries. Mullinix's product mix includes custom and stock trays, cups, cartons, lids, and more. The Company utilized polypropylene ("PP"), crystallized polyethylene terephthalate ("CPET"), and amorphous polyethylene terephthalate ("APET") resins to meet specific packaging characteristics including microwave and dishwasher safe, dual-ovenable, recyclable, freezer-to-oven, and exceptional clarity. The Company operated through four business segments: Food Service, Food Processor, Protein Processor, and Contract Manufacturing. Mullinix conducted its wide-web, high-volume, in-line, and roll-fed thermoforming operations in a single manufacturing facility in Fort Wayne, Indiana.
Transaction
Mullinix had been founded 45 years year prior to Mason Wells' involvement by an entrepreneur who was known in the industry for investing in the latest thermoforming technologies. Over a period of 12 years, a Mason Wells partner built a relationship with the founder.  Near the end of the founder's life and with no children in the business, the founder told his family that he wanted Mason Wells to be the buyer of the business because of its deep packaging industry expertise, Midwestern approach, ability to bring senior leadership and the founder's relationship with the Mason Wells partner. Post-closing, Mason Wells built a strong outside board and recruited a new CFO, VP-Sales, and VP-Operations that set the stage for strong growth and operational improvements.
Opportunity and Contribution
Over a five-year period, Mullinix was able to execute the value creation plan developed by Mason Wells and management. The margin improvement was primarily driven by operational improvement initiatives in the areas of labor improvements, scrap reduction, and set-up time reduction through a number of investments in equipment, automation, and a new ERP system. Profitable growth resulted from the sales organization's well-executed efforts in the Food Service and Food Processor markets. Mullinix organically grew annual volume in pounds sold by nearly 60%. Mullinix's impressive growth trajectory, a culture of operational excellence, and strong management team helped position the Company as a unique business in the thermoformed food packaging space.
For a list of all investments made by Mason Wells Funds, please click here.